How does a FREE Home Evaluation by Tia work?
Simple...
You can email, call or text Tia information or you can schedule a time for Tia to come view your home!
________________________________________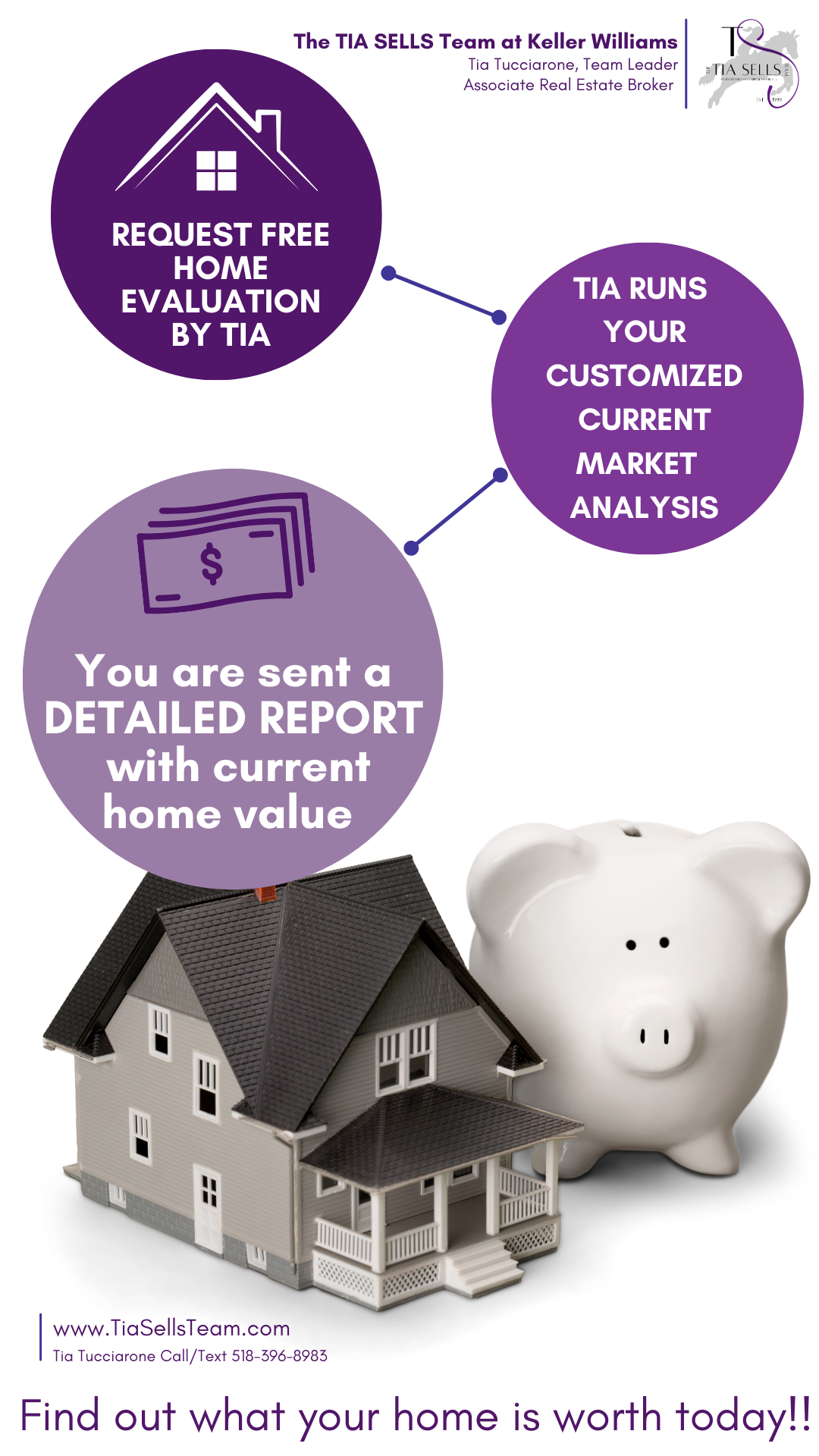 Option One
Email Tia the a

ddress of yo

ur property, number of bedrooms, number of full baths, number of half baths, along with any improvements you have made to the property inside and out. She will run a

detailed

report and email it to you.
Tia@TiaSellsTeam.com | Call/Text Tia 518-396-8983
Option Two
Tia can come to your home. She will walk thru your home with you taking every detail of your home into account. Then she then returns to her office to run a detailed market analysis report. We then send you a complete report supporting the current value of your home.
Call/Text Tia 518-396-8983 to set up a time that works best for you!
We look

forward to serving you the information and service you deserve!